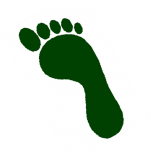 Leading the trend towards increased sustainability, international real estate firm, Hines, challenged tenants at Golden Eagle Plaza in downtown San Diego to "green" their office as part of their company-wide program. The firm announced its Hines GO (Green Office) Program to the tenants at 525 B Street in June. Since then, about 80% of the tenants at the downtown San Diego location have jumped on board with efforts to reduce their carbon footprint and increase sustainability. The GO program complements the LEED Green Building Rating System and the Energy Star "Bring Your Green to Work" programs, drawing on Hines' 52 years of sustainable expertise at more than 1,100 properties. Hines is a leader in the U.S. Green Building Council's LEED program and the U.S. Environmental Protection Agency's Energy Star program. The Golden Eagle Plaza building was awarded the Energy Star Label in 2007 and has been making ongoing efforts in sustainability since then.
Barrister Executive Suites, Inc., located on the 15th floor of the Golden Eagle Plaza building, quickly adopted the program, earning more than 70 Leaf Credits to qualify for their Green Office designation in October. The process included passing evaluation criteria in seven categories and earning points for implementing more sustainable alternatives such as energy efficient lighting, using "green" kitchen products, and purchasing recyclable office paper.  Amy Hicks, Suite Manager at Barrister Executive Suites, Inc. said "green" offices are starting to play a major part in acquiring new tenants.
"More and more, companies are adopting internal green policies for their business and considering that as part of their criteria when seeking new office space," Hicks stated.
Barrister Executives Suites, Inc is proud to partner with a true "green" leader within the commercial real estate industry. Congratulations to Hines on their outstanding efforts and commitment to sustainability!
To learn more about Barrister Executive Suites, Inc downtown San Diego location, click here
For more information on sustainability at Hines, please click here