While St. Patrick's Day may not be a government-observed holiday in the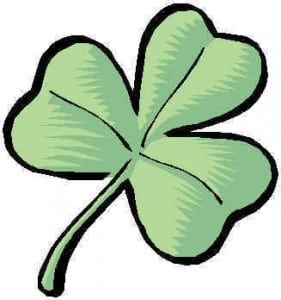 United States, many people across the world still celebrate the Irish holiday. Whether it's wearing their green clothing, feasting on corned beef and cabbage or downing a green beer (or two), there is fun to be had by everyone on March 17. Here are some interesting things you may not know about St. Patrick's Day and the Irish:
St. Patrick's Day is observed on March 17 because this is the feast day and anniversary of the death of St. Patrick, the patron saint of Ireland.
St. Patrick was born in 385 AD somewhere along the west coast of Britain, possibly in the Welsh town of Banwen. At age 16, he was captured and sold into slavery to a sheep farmer. He escaped when he was 22 and spent the next 12 years in a monastery. In his 30s he returned to Ireland as a Christian missionary. He died at Saul in 461 AD and is buried at Downpatrick.
The first St. Patrick's Day parade took place not in Ireland, but in the United States in 1762. Irish soldiers serving in the English military marched through New York City. The parade and music helped the soldiers reconnect with their Irish roots.
In modern-day Ireland, St. Patrick's Day has traditionally been a religious occasion. Up until the 1970s, Irish law mandated that pubs be closed on March 17. However, beginning in 1995, the Irish government began a national campaign to use St. Patrick's Day as a way to drive tourism to the country.
In Ireland on St. Patrick's Day, people traditionally wear a small bunch of shamrocks on their jackets or caps. Children wear orange, white and green badges (representative of the Irish flag), and women and girls wear green ribbons in their hair.
The idea of a "lucky" four-leaf clover comes from the legend that says that each leaf of the clover means something: the first is for hope, the second for faith, the third for love and the fourth for luck.
According to a 2003 census, 34 million Americans claim to have Irish ancestry. That's almost nine times Ireland's population, which has 4.1 million people.
So, now when you don your brightest green outfit this St. Patrick's Day, you can tell your friends why we celebrate the Irish holiday and how it came about. Have fun and maybe you'll be lucky enough to find that four-leaf clover.
Facts collected from Kaboose.com and History.com