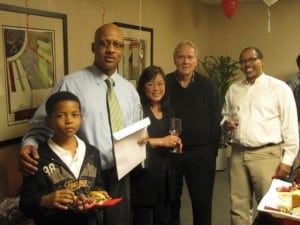 In addition to Barrister's unbridled commitment to front-line and back office service to our tenants, we offer value-added opportunities, including networking events and business-related seminars.
Barrister networking opportunities are vital to our independent practitioners in today's business climate.  With a myriad of independent practitioners occupying Barrister's offices from San Diego to Valencia and Pasadena to Santa Monica, opportunity knocks.
Based on the feedback we receive, our tenants see the value in getting to know one another, exchanging business cards and the opportunity to unwind at work—over a little wine and hors d'oeuvres, of course.
Recently, we hosted an after hours cocktail party for our valued Long Beach tenants. 
"It was an excellent party, and a great opportunity to network and interact with fellow tenants whom I've never met before," Barrister tenant and CPA Greg Cash says.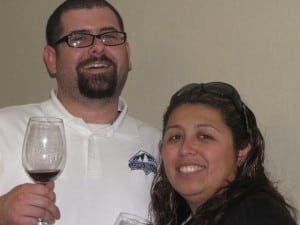 Barrister Sales and Marketing Manager Dawn Armstrong says that various networking opportunities and seminars are often hosted at Barrister locations. "It's part of the service package we offer our tenants.  It's also an opportunity for us to show them how much they are truly appreciated," she says.
Aida Lopez, CMA-Los Angeles, sees the value of these events. "This was a great evening and it allowed us the opportunity to relax after a hard day's work."
Armstrong also knows the value of "buzz" or word-of-mouth advertising.  Our clients are our best ambassadors," says Armstrong.  "This is why we offer them a referral fee."
"This was one of the best events I've attended in my years in this building" says Attorney and 14-year tenant Calvin Schneider.
Barrister's Long Beach location offers magnificent city and golf course views and is located in the heart of Long Beach. 
To learn more about the Barrister Executive Suites, Inc. location in Long Beach, click here.