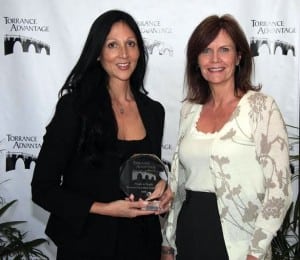 Barrister's commitment to supporting the growth of local businesses and our employees has received flattering recognition.  The City of Torrance recognized us with its "People to People Award," placing us in a select group that includes Kaiser Permanente and ExxonMobil.
The selection committee cited our excellence in enhancing local employment opportunities, providing personal growth and educational opportunities to our employees, and assisting new and emerging businesses by offering flexible lease terms on a variety of office options.  
The Torrance Advantage Awards recognize innovative economic development strategies of local significance.  The Awards are designed to showcase best practices and highlight outstanding results.  Through this chance of recognition, the City thanks businesses that contribute significantly to the growth and enrichment of the Torrance community.