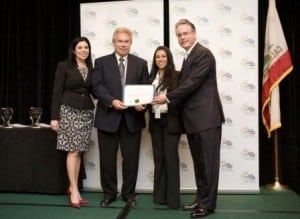 In its ongoing effort to achieve success and provide outstanding service within the community, Barrister has once again ranked at the top.
The LAX Coastal Chamber recognized us with a certificate for its two decades of business within the community at the City of Angels Award dinner held at the Renaissance Hotel on April 8th.
The annual awards dinner showcases businesses within the community that have shown leadership and job growth.