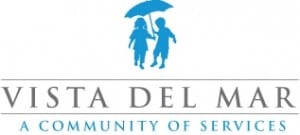 This past week, Barrister participated in the 24th annual Los Angeles Broker Challenge at The Beach Club in Santa Monica.
This all-day event is hosted by Los Angeles County Broker Association for the purpose of raising funds and bringing awareness for Family Service of Santa Monica, a division of Vista Del Mar Child and Family Services. 
Vista Del Mar provides comprehensive, family-centered social, educational and behavioral health services that encourage children, adolescents and their families to lead self reliant, stable and productive lives.
The day began with various challenges including, volleyball and basketball, and concludes with a cocktail reception. 
Local restaurants and professionals in the Los Angeles area contribute sponsorship dollars and food and drink.
This year Sales and Marketing Manager Derek Otte participated as an athlete and Suite Manager Airley Ogilvie served on the planning committee. 
"It is tremendous to see so many professionals come out to play a few games and raise awareness for this local organization," said Ogilvie.  "Barrister has been active in the broker challenge for more than five years and we look forward to next year's challenge."