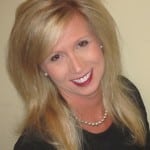 At Barrister, we know the value of our people. It's a company celebration when one of our own receives recognition for excellence in the executive suite industry.
Our Vice President of Sales and Marketing, Carrie Gates was recognized with high honors by the Office Business Center Association International (OBCAI) at its annual international conference in Miami.
Gates accepted "Lifetime Membership" status for her outstanding service as President of the Association in 2009. In spite of the challenging economy, Gates achieved success in replacing the association management, launched an effective social media platform, and completed a comprehensive industry financial study. During her tenure, the association also founded three new Local Member Networks and held a successful Local Member Network Unity Day.
"This is an important time in our lifecycle, companies benefit from our unique type of office space now more than ever," said Gates. "More of the public needs to know that our business model exists. As a trade association, it's our job to lead that charge. We needed to reposition OBCAI in a better direction for the future."
The "Lifetime Membership" status award is bestowed upon a rare few within the industry and is conferred after recommendation by a majority of the Board, and approval by three-fourths of the members present and voting at the Annual Business Meeting of the Association.
"It's a tremendous honor to be recognized by your industry peers. We made a lot of tough decisions last year. I hope the outcome will continue to have a positive effect for many years to come."
Congratulations to Carrie on an outstanding job, and for carrying on the Barrister tradition as a leader within the office business center industry.