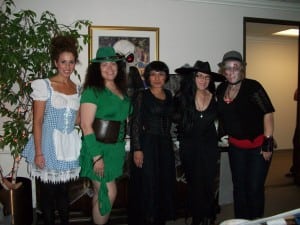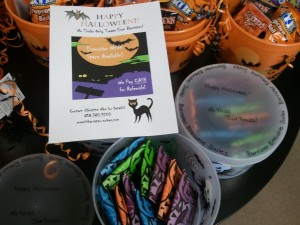 Our suite managers find any excuse to throw a party for their tenants, knowing it's a great networking opportunity.
Halloween past was another occasion for Barrister tenants to take a break and mingle with other professionals at their shared location. 
Each of our 20 locations has a wide variety of entrepreneurs, sole practitioners, and individuals representing their company in a satellite office.  Tenants who office with us have an opportunity to interact all types of professions and uncover a myriad of business opportunities.
"I didn't realize that my office could be so fun," says one Barrister Century City Tenant.  "The various networking and tenant appreciation parties allow me to finally have a conversation with the people down the hall and enjoy myself at work."