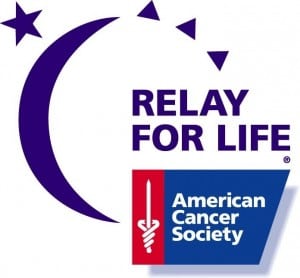 Jen Zimmerman, Senior Receptionist at Barrister Executive Suites, Inc. in Westlake Village, will be participating in Relay for Life in Beverly Hills this weekend beginning April 30th.
The American Cancer Association Relay for Life is an event held all over the country throughout the year.  Schools, parks, and fairgrounds are used for teams to walk or run a total of 24 hours around a path.  "Because cancer never sleeps, Relays are overnight events up to 24 hours in length," says the American Cancer Association.  The goal of the event is to remember those who have lost and won the battle against cancer.  
Each Relay for Life is slightly different depending on the location holding the event.  But, each event dedicates a lap to Celebrate, Remember, and Fight Back.  The Celebrate Lap, aka "Survivors Lap," kicks off every Relay.  Survivors are invited to walk the lap during this hour to celebrate their victory over cancer.  It is also a time to remind people that their support saves more lives every year.  The Remember Lap, aka "The Luminaria Ceremony" is held after dark and held in silence.  Participants carry a bag with a lit candle to remember someone touched by cancer.  Finally, the Fight Back Lap is a time for participants to make a personal commitment to continue the fight against cancer.  Each commitment is private to the person, although a group effort to reduce the risk of cancer.
Jen Zimmerman's team, Team Main Stage, has 15 members who will campout for 24 hours and take turns walking or running the path.   Team Main Stage will be participating in Beverly Hills from 8:30 am on April 30th, and ending at 8:30 on May, 1st.  The day will include themed laps, entertainment, and lunch.  The evening will begin with dinner served by the Firemen and continue with concerts and movies on the big screen. 
Barrister tenants and staff in Westlake Village have already shown their support to Jen and Team Main Stage.  Jen and Barrister Executive Suites, Inc. would like to thank Suite Manager Ashley Hutchins, coworker Patricia Olmedo, and tenants Robert Adler, Michael Kushner, Anthony Khoury, Dawn Masters, Jim Reisteter, Doug Minor, Steve Ricklin, Thomas Mahan, Michael Murphy, Kathleen M. Neumann, Mary Kulvinskas, Sue Gray, John Iezza, David Esquibias, Craig Flashner, Mark Davis, Jimmy Gray, and especially Paul Meyer.  With their help, Team Main Stage has raised $1,655.00.  Thank you all so much for your donations, they are very much appreciated!
If you would like more information on donating or participating, visit: http://main.acsevents.org/site/TR?fr_id=31107&pg=entry