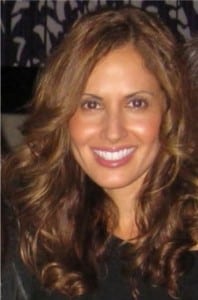 Barrister Executive Suites, Inc. understands the importance of immediate assistance.  After all, Barrister offers same-day move in to furnished offices.  Clients call Barrister on a daily basis looking for an immediate office solution, and our highly trained staff and turn-key accommodations makes it easy to satisfy the client.  Clients and the brokers that refer them deserve to have access to the most up-to-date availability.
With this idea of instantaneous assistance and immediate personal attention, Barrister is pleased to introduce Gerri Wulff, Barrister's Broker Relations Manager.  A private line 855-COMMISH (266-6474) will ring directly to her desk.  Gerri will be available to speak with brokers about all 21 locations, virtual office packages, and schedule tours on the spot.  Gerri has been an integral part of the Barrister team for 8 years and has been able to enhance our Broker and Client outreach through the years. 
Although Barrister has been providing first class service since 1966, there are still plenty of people who do not know what it means to be in an executive suite.   Brokers can now call and get educated on the services and turnkey accommodations that are offered.  All businesses are different, with changing needs, which is what has made the executive suite concept so versatile.  Now, brokers can call with their client's specific needs and speak to the Broker Relations Manager who will find an immediate solution. 
Barrister is excited to build new relationships and to strengthen current relationships with brokers.