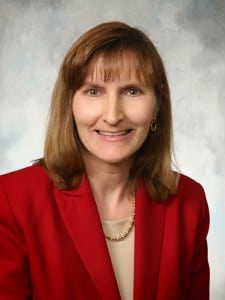 This April, Jami Fosgate, was selected as "Member of the Month" by Los Angeles Collaborative Family Law Association (LACFLA).  Jami Fosgate is a current Burbank tenant with Barrister Executive Suites, Inc. where she runs Fosgate Family Law and Mediation. 
While attending Loyola Law School, Ms Fosgate was on the Dean's List each semester and was active in the Evening Women's Law Association.  She was selected for membership in the St. Thomas More Law Honor Society and earned the award for "Best Oral Advocate" in the annual Scott Moot Court Competition.
Ms. Fosgate's philosophy is that parties involved in family law issues should first seek to resolve their problems through Mediation or Collaborative Law methods because Litigation – fighting in court – is extremely expensive, time consuming and emotionally draining.  Fosgate Family Law and Mediation is devoted to helping parties save time and money by resolving their problems through Mediation and Collaborative Law.  Ms. Fosgate also provides Limited Scope Representation and Legal Document Preparation at a flat fee for parties who want to control the costs of their family law case.   
Ms. Fosgate is a contributor to the Los Angeles Daily Journal and her published articles include "Change of Plans" (November 6, 2008); "When Words Collide (June 16, 2009); and "Support Payments, It's a Question of Time" (January 7, 2010).
She is also a member of the Los Angeles County Bar Association, Los Angeles Collaborative Family Law Association, Southern California Mediation Association, Beverly Hills Bar Association, Burbank Bar Association, Pasadena Bar Association, San Fernando Valley Bar Association, American Bar Association and Southern California Family Law American Inn of Court where she serves on the Executive Committee.
Barrister congratulates Ms. Fosgate on her Member of the Month Award!