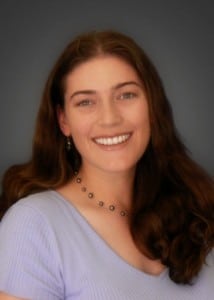 On May 8th, Lara Lamb, financial planner, was interviewed by the Los Angeles Times to get her professional advice for Los Angeles Times' Money Makeover in the Sunday Business section.  The Los Angeles Times asked Lara Lamb to evaluate Gwen Stewart's finances to determine if she was able to buy a house, a long time dream of Stewart's.   Stewart is a singer and actress best known as an original cast member of the Broadway musical, "Rent." 
Lamb reviewed Stewart's cash accounts, retirement account, and stocks.  Lamb made many recommendations to ensure Stewart's short term and long term financial stability.  Most importantly, Lamb considered Stewart's lack of healthcare.  Given the line of work that Stewart is in, her employment fluctuates year to year and Stewart does not always qualify for her union's health insurance plan.  This was Lamb's number one concern.  With no insurance, there is too high of a risk that she would lose her savings on medical bills.  Lamb and Stewart reevaluated Stewart's financial priorities and concluded that a job which offers health insurance is a great first start. 
Lara Lamb is a current Barrister tenant at the City National Bank Building in Encino where she runs her financial planning company, Lamb Financial Planning, LLC.  Lamb has developed a unique firm that provides financial planning service on an hourly fee-only basis.  Lamb works only for her clients and provides completely independent advice.  She does not accept third-party compensation and therefore there will be no conflicts of interest when evaluating her client's finances and when making recommendations.  She has no minimum requirements for account value.
"It's exciting to see people discover the benefits of fee-only financial planning for professional advice and asset management services," Lamb says. "Because I work solely for my clients, I have one focus: Empowering my clients with the information and perspective they need to make sound financial decisions, at every stage of life."
To see the full article, go to:
http://www.latimes.com/business/la-fi-money-makeover-stewart-20110508,0,3025114.story
For more information on Lara Lamb, visit her website at: