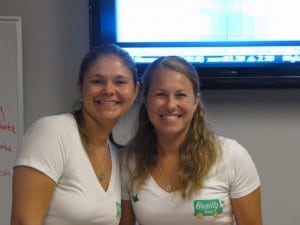 Barrister Executive Suite, Inc. in West Los Angeles welcomed new tenants and celebrated long term tenants with a party last week.  Dawn Armstrong, Suite Manager, hosted a packed party to show Barrister's appreciation and kick off the 4th of July weekend.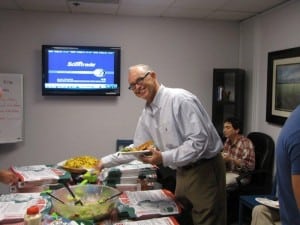 Barrister tenants and staff enjoyed delicious food, refreshments, and fun toys that tenants could take back to their office!  The party gave everyone a chance to take a break and talk to fellow tenants in the suite.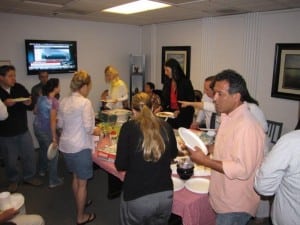 "We have some tenants that have been with Barrister since we first opened this location and we have some tenants that were moving in July 1st," says Dawn.  "A party was the best way to show the new tenants what kind of fun we have here at Barrister and to show our long term tenants that we still love having them."
Barrister's location in West Los Angeles is a great community of business professionals and ideal for people who like to network.  Tenants include CPAs, attorneys, nonprofits, and entertainment to name a few.  But, what they all have in common is they like to have fun!
For more information on Barrister's Offices at 11500 Olympic Blvd., Suite 400, Los Angeles, CA 90064, please call 800-576-0744 or email leasing@barrister-suites.com.