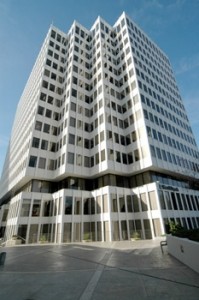 On Friday, August 26th, Barrister Executive Suites, Inc.'s tenants in Pasadena are invited to enjoy ice cream sundaes and networking.
The Barrister staff at the Corporate Center Pasadena held a very successful tenant social on July 1st with lunch and now it is time for dessert!  "We just love to spoil our tenants," says on Suite Manager, Toni Hernandez.  "We had such a great time last month that we wanted to extend the party!"
The Corporate Center Pasadena is a four building complex located along Pasadena's popular South Lake Avenue.  Tenants have a variety of on-site amenities and convenient access to health clubs, restaurants, financial institutions, and shopping.