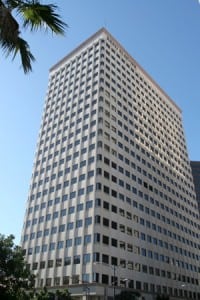 Barrister Executive Suites, Inc. tenants in Downtown San Diego are invited to an Ice Cream Social to welcome new tenants and mingle with fellow tenants on the floor. 
"No one wants to say goodbye to summer, but we thought the best way would be an Ice Cream party," says Suite Manager, Amy Hicks.  "We also wanted to welcome the new tenants on the floor to meet the other business professionals.  We have seen many friendships, business relationships, and referrals amongst our tenants over the years."
The Ice Cream Social will be on Thursday, September 22nd from 2:30 – 4:00 PM in the large boardroom at 525 B Street, Suite 1500, San Diego CA 92101.  All tenants are invited and welcome to bring friends or business associates to join in the fun.
For more information on Barrister Executive Suite, Inc.'s property in Downtown San Diego, call 1-800-576-0744.