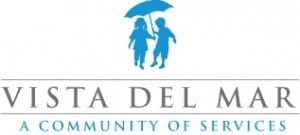 Barrister Executive Suites, Inc. is gearing up for the 25th Annual Los Angeles Broker Challenge.  The Los Angeles Broker Challenge is an all day event at a private beach club in Santa Monica where teams compete in various beach games including volleyball and basketball.  The day ends with an awards ceremony, dinner, live auction, and raffle.  The funds raised from the event will go to Family Service of Santa Monica, a division of Vista Del Mar Child and Family Services.  Family Service provides a range of services to children and adults who are struggling with emotional, social and economic issues to help those in need lead self reliant, stable and productive lives. 
Barrister will be donating a brand new beach cruiser to the raffle this year and some of our Sales staff will attend the dinner. 
"This event is a fun way for us at Barrister Executive Suites, Inc. to do our part in helping such a deserving organization.  We can set aside our everyday worries and have fun playing games, while at the same time gaining perspective on how lucky we are to be able to enjoy such things.   The money raised for the event is appreciated, however I think more important than the money is the opening up of a person's eyes to the idea of charity and how fulfilling it can be," says Derek Otte, Sales and Marketing Manager.
For more information on purchasing raffle tickets or attending the event, contact Airley Ogilvie at 310-917-1000 or aogilvie@barrister-suites.com