We are pleased to announce Matthew Crowley, President of Crowley Corporate Legal Strategies, one of our Encino tenants, recently launched a new book "Getting in the Game: Guiding your Startup through the world of Venture Capital and Angel Investors".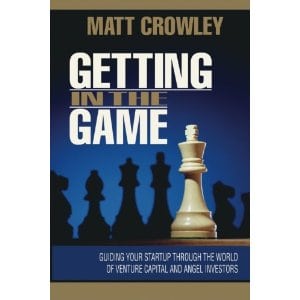 The book provides practical, non-legalese advice on how to successfully build and finance your startup using the advice of a venture lawyer with over $6 billion in corporate finance experience. This book breaks down the lessons a startup business needs to learn to go from a great idea to a successful exit, as well as how to get their business fundable. Each chapter is geared to explaining in simple terms what an entrepreneur needs to know about finding and meeting venture capital firms and angel investors and how to give them winning presentations. The author shares life lessons from other startups to help the reader avoid pitfalls that other first-time founders can easily avoid with a little forewarning. The book contains valuable examples of term sheets and other useful information that every startup team should have in their toolboxes.
Matt Crowley is a business lawyer, with a practice focused on assisting Los Angeles entrepreneurs in creating new businesses and achieving their goals for growth. Mr. Crowley began his career practicing law for eight years with the corporate finance groups of Pillsbury Madison & Sutro (now Pillsbury Winthrop) and Morrison & Foerster in San Francisco at the height of the dot.com boom. After eight years of private practice, Mr. Crowley moved into senior management with Evoke Software in 2001, serving as vice president and general counsel. In 2004, Mr. Crowley joined the management team at Technicolor Home Entertainment Services in Camarillo, California, a division with revenues of $2 billion annually. In 2006, Mr. Crowley established Crowley Corporate Legal Strategy at one of our Encino locations to offer corporate legal services to entrepreneurs looking to start or grow their businesses.
Please join us in congratulating Matt Crowley on his new book "Getting in the Game" found at your local bookstore or Amazon!