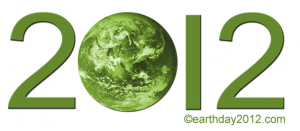 This year, how will you celebrate Earth Day?  If you are looking for some ideas, you can join Barrister Executive Suites, Inc. at local events or ask a Suite Manager what we do every day to make this world a greener place.
On Saturday, April 14, 2012, various members of the Barrister team will be attending the Earth Day/Green Expo at Las Virgenes Creek.  "I am excited to go and see other businesses that take pride in keeping their business green," says Area Vice President Christine Nam.  "It is important to me and prospective clients that Barrister Executive Suites, Inc. makes an effort to recycle, reduce waste, and use products that are more eco-friendly."
You can also join the Westside Barrister team at the Coastal Clean Up on September 28, 2012 – 9:00am – 4:00pm | Santa Monica CA, United States.  The event is held right outside of Barrister's offices at 100 Wilshire Blvd, Santa Monica.
Barrister Executive Suites, Inc. is also excited to announce that two suites are currently in buildings that have recently added solar window tinting.  The new tinting blocks the incoming sun's rays and therefore reduces the need for central air.  The City National Bank Building in Encino at 16133 Ventura Blvd., Suite 700 and Barrister's newest location, West Wilshire Center in Brentwood at 11620 Wilshire Blvd., 9th Floor have added the new tinting.