Barrister Executive Suites, Inc. is ready for the Grand Opening Party to celebrate the success of West Wilshire Center.  Tomorrow, May 24, 2012 From 5 pm to 8 pm, brokers and business professionals have been invited to Barrister's newest location at 11620 Wilshire Blvd., 9th Floor, Los Angeles, CA 90025.  Guests will tour the new location, be eligible to win a raffle drawing for a new iPad, and mingle with the Barrister team.
We hope to see you there!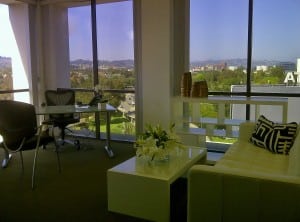 For more information on the event or to RSVP, call Gina at  310-388-8799 or email at ggarcia@barrister-suites.com.