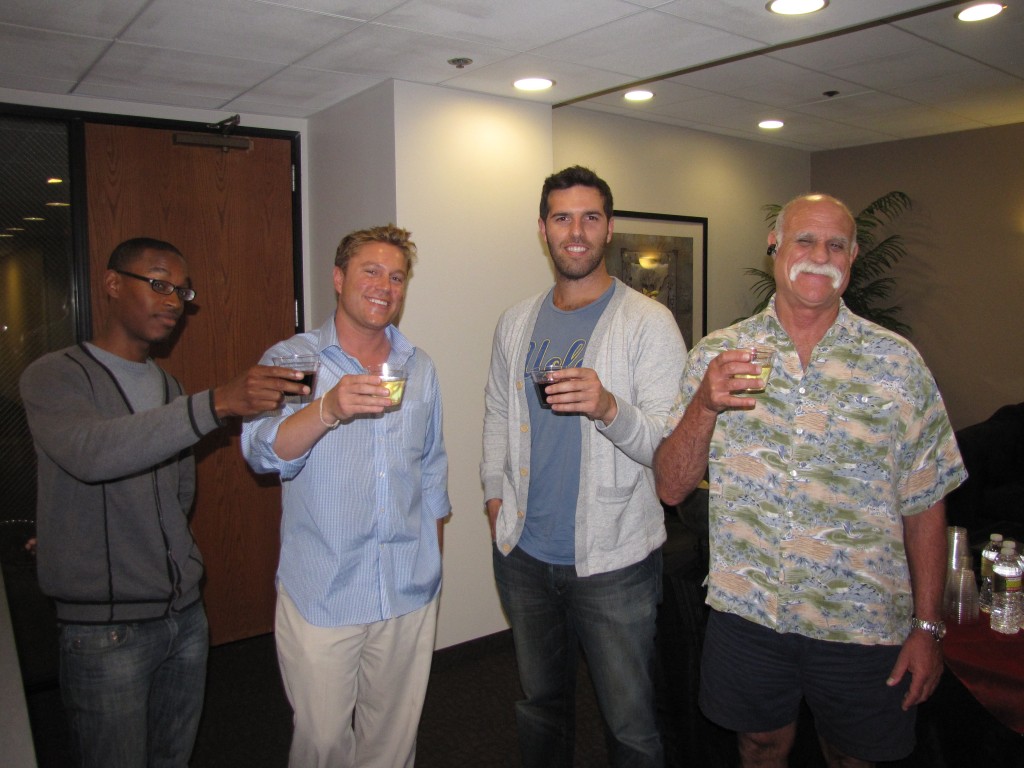 Monday July 9th Barrister Executive Suites, Inc. in West Los Angeles hosted a tenant appreciation wine and cheese party.   Barrister's Suite Manager Dawn Armstrong provided a selection of great wines, cheeses and a variety of different appetizers for the event.  "These types of events are important because tenants are able to network with each other and get better acquainted, creating a friendly and fun office atmosphere," said Armstrong.
New tenant Jordan Friedman from Real Estate Roundtable Radio Show said "we really appreciated the overall thought that went into it; it is like we are really joining a community."
Tiffany Phillips, Assistant Manager at Barrister Executive Suites West Los Angeles, said "we had a great turnout and tenants love these types of events and continued to thank us for days after the event, we could tell a lot of tenants were enjoying themselves.  Fun was had by all."
Dawn Armstrong, Suite Manager said "We have a great variety of professionals in this suite and it benefits each tenant's business to know who they have next door. We have seen great business relationships develop from our tenant mixers."
Stay tuned to hear about the next tenant party at Barrister Executive Suites, Inc.  We do our best to help our tenants' network with each other and to make sure they feel a sense of community.  And besides, everyone deserves a little appreciation!
To learn more about the Barrister Executive Suites West Los Angeles location, please visit http://www.barrister-suites.com/WestLosAngeles.php?id=