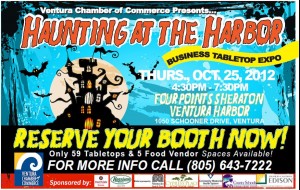 This week Barrister will be participating in 2 Ventura community events, and we hope all tenants and employees in the area will attend!  Thursday, October 25th from 4:30 pm – 7:30 pm, the Ventura Chamber of Commerce is hosting their semi-annual business expo: "Haunting at the Harbor."  This event, which will be located at the Four Points Sheraton – Ventura Harbor, will include 55 exhibitor tables, including one from Barrister, food booths, raffles, auction items, and other fun surprises! Come and see what Barrister's theme for the table will be!  The event is open to the general public.  Admission is only $10.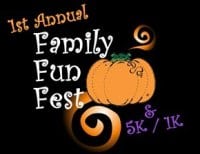 The fun doesn't stop there. Saturday, October 27th from 6:30 am – 2:00 pm, RE/MAX Gold Coast Realtors will be hosting their 1st Annual Family Fun Fest. The event will take place The City Center located at 5720 Ralston St in Ventura. From 6:30 am – 9:30 am you have the option to go on a RE/MAX hot air balloon tethered ride, or participate in the 5K at 8:30 am. At 9:30 is the Kids 1K Costume fun run, followed by the Children's Costume Parade and the Family Fun Festival. Donations are encouraged, for all net proceeds go to the Children's Miracle Network. According to Briana Bouffard, Event Coordinator, "It is our mission to create a philanthropic interactive event that offers fun and entertainment for families with children of all ages, while providing information on health, learning, and creativity, all while raising money for the Children's Miracle Network and Children's Hospital of Los Angeles."
We hope that you come to visit Barrister's booth and donate to this worthy cause.
To learn more about Barrister's newest location in Ventura, CA please visit: http://www.barrister-suites.com/ventura.php?id=