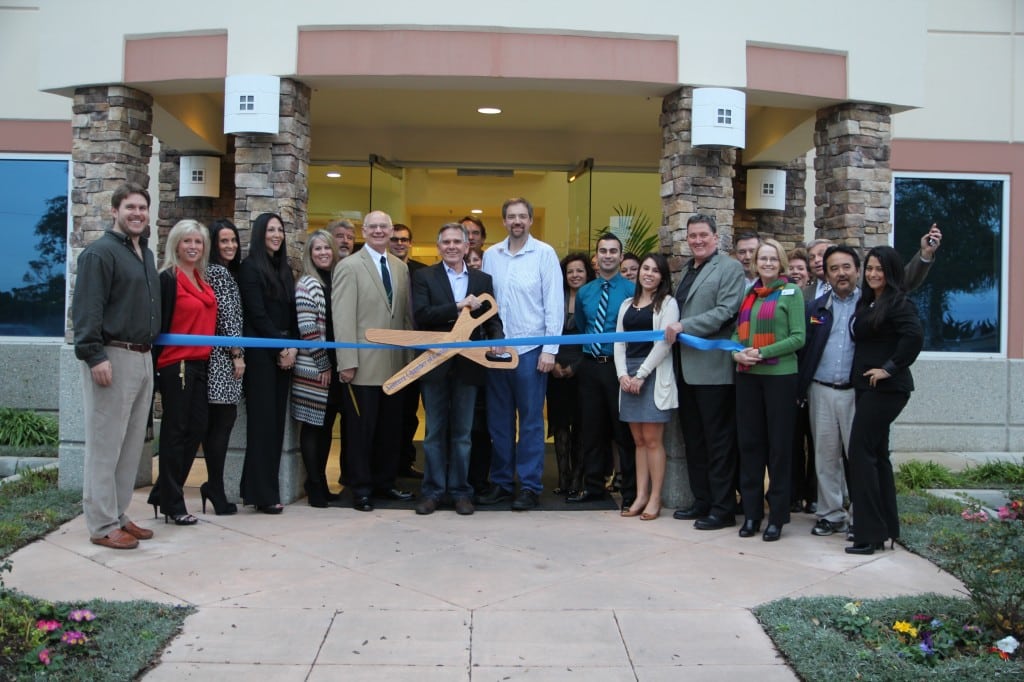 Barrister Executive Suites, Inc. celebrated the opening of their newest location in Ventura with an array of delicious Tuscan inspired dishes and wines on January 24, 2013.  The Ventura Executive Suite is located at 1500 Palma Drive with immediate access to the 101 Freeway, off of Valentine Road.  Barrister Executive Suites, Inc. manages the entire 2nd floor, providing furnished and unfurnished offices for rent, equipped with conference rooms, enterprise grade internet access, a state-of-the-art copy center and employee break room with complimentary coffee and tea service. 
For the party, Barrister Executive Suites, Inc. was happy to join forces with the Ventura Chamber of Commerce by hosting "The MIX," which is the Chamber's monthly nighttime social networking event.  There was a wonderful turnout, with great support from the Chamber members and employees, BNI and Brokers from the local community!  Barrister extends their thanks to City of Ventura Mayor, Mike Tracy, for being in attendance and commemorating our opening with the ribbon cutting.   
Delicious Italian food was catered from Macaroni Grill while Barrister employees brought additional appetizers and cake pops.  An excellent wine tasting was generously provided by J. Hamilton Wines, known for unique custom wine blending.  Barrister provided an iPad Mini for the raffle and Chamber members were invited to bring prizes for raffle drawings from their own local businesses. 
"We are so appreciative of all the local support to our newest addition to the Barrister portfolio and we look forward to the continued support of our Ventura neighbors" said Ashley Hutchins, Suite Manager.  Barrister Executive Suites, Inc. extends their gratitude to all who attended!
If you were unable to make it to the party, please feel free to stop by and take a look at the beautiful office space!  For more information on special deals, or to refer a client, please call 1-800-576-0744 or email leasing@barrister-suites.com