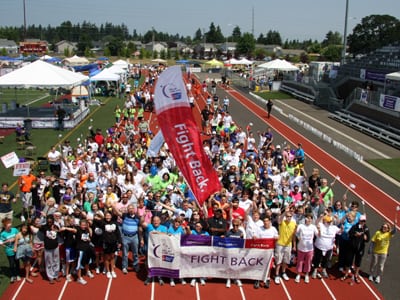 Barrister Executive Suites, Inc. is excited to announce our participation in the Ventura Relay for Life this May.  Ashley Hutchins, Suite Manager at Barrister Executive Suites, Inc., is spearheading the team along with Barbi Davis, Area Manager and Freddie Garcia, Senior Receptionist. 
The American Cancer Society's Relay For Life takes place year round in more than 5,200 communities and 20 countries.  A Relay Event is an organized, overnight community fundraising walk in which teams camp out and take turns around the track to raise money and awareness to help the American Cancer Society save lives. 
The Relay For Life of Ventura begins on May 18, 2013 at 10 am at San Buenaventura State Beach (1200 E Harbor Blvd., Ventura).  If you've been touched by cancer in some way and would like to make a difference in the fight against this disease, please join Barrister's team or make a donation.  Barrister Executive Suites, Inc.'s team page can be found at: http://main.acsevents.org/goto/BarristerExecutiveSuites
If you would like more information on participating or donating, please call Barrister Executive Suites, Inc. in Ventura: 805-654-0600 or email: ahutchins@barrister-suites.com
Thanks in part to the American Cancer Society, nearly 14 million cancer survivors are celebrating birthdays this year.
Saving lives starts with one team, one participant, and one dollar at a time.