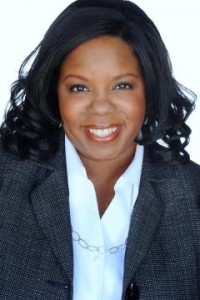 Barrister Executive Suite clients are known as strong business, industry and community leaders. Erica Bristol is no different. Colleagues know her as being a mediator focused on providing the highest level of customer service. The former in-house counsel runs her ADR, Encino-based EB Mediate firm out of Barrister's 16133 Ventura Blvd. location.
Erica Bristol primarily handles intellectual property disputes in Southern California. While many mediators have served on the bench, Erica's years as an in-house counsel has served as a prefect foundation, giving her a unique perspective. She says, "I bring not only a legal, but a business point of view." Erica is known as an efficient mediator because she understands what business people want in a resolution.
Suite manager Nadia Nunez says, "We provide office solutions for a variety of businesses with diverse needs." We're happy to support Erica and EB Mediate with office and service needs." Nadia adds, "Erica Bristol and EB Mediate are assets to our community and to the network of tenants here at the suite."
Erica describes her Barrister office as not the typical "lawyer's office." She says, "My office is not set up to look like a lawyer's office. It's set up in a way so that parties can communicate with each other or with clients in a comfortable setting." Barrister Executive Suite provides Erica with a corner office for caucus meetings, conference room space, as well as all the traditional amenities Barrister offers.
For more information on Erica Bristol and her services, please visit http://www.ebmediate.com/