Dressing for Success
Once upon a time the business suit or dress was THE standard; not only for the work environment, but for many social events including religious services, romantic dinners, and local government or school meetings.
In today's world, creativity and individuality has replaced the conforming formal business attire of days past.  While there are still times for formal business attire in the workplace environment (see our Dressing for Success: It's All About the Context article), there is a general movement away from the "suits-only" mindset.
 Business Casual – the new standard?
The new standard?  Business casual!  However, the definition of "Business Casual" is elusive and subjective.  It can depend on a number of factors, including the size of the business, the industry you're in, the number of employees, how often employees interact with clients, climate, culture, geography, and the average age of employees.
The above said, there is some commonality to be found.  Business casual typically includes khakis or slacks, a blouse or dress shirt, open-collar or polo shirt, a dress or skirt at knee-length or below, seasonal sports coats, knit shirts or sweaters, a tailored blazer, and dress shoes or loafers that cover all – or most – of your feet.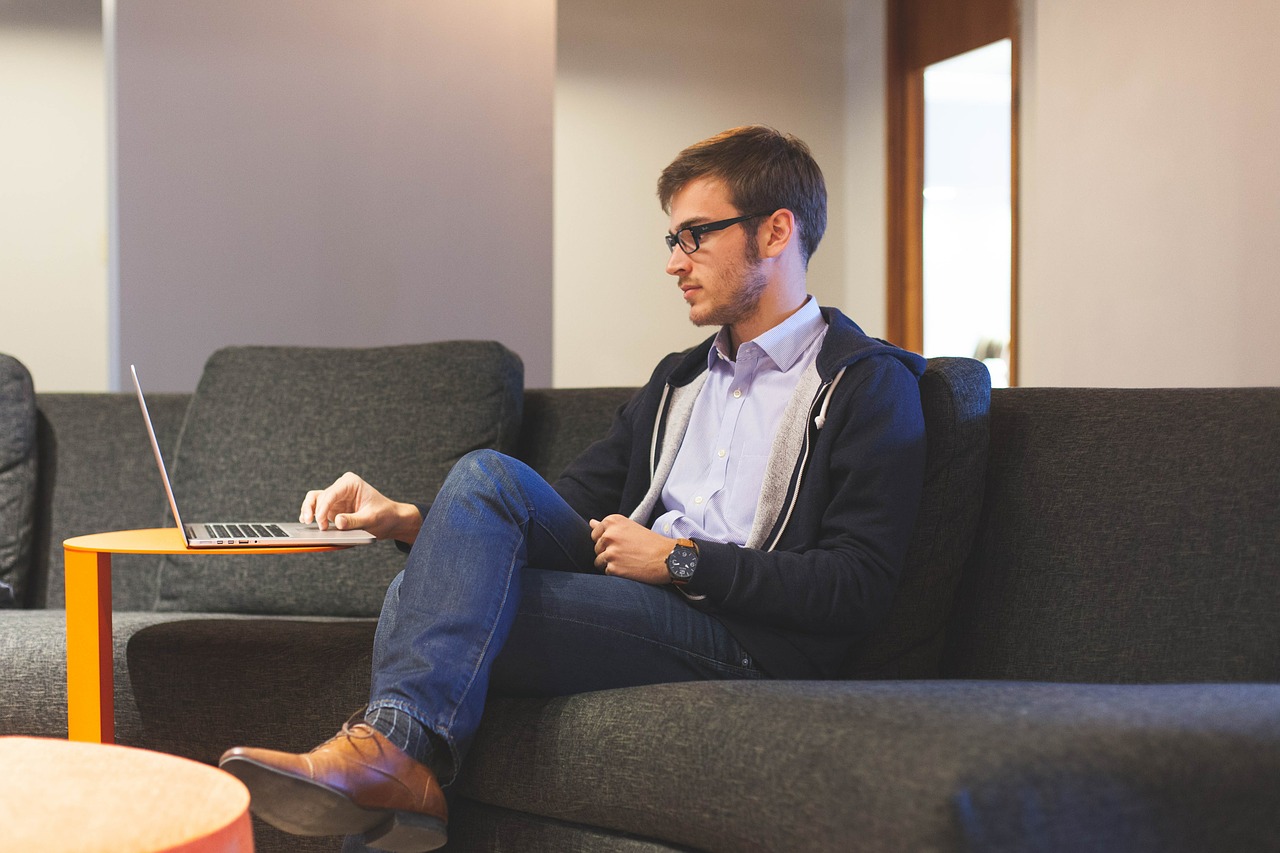 Tips for keeping the balance
While certain industries and companies promote creativity, personal style, and self-expression, others establish some guidelines to help ensure employees don't cross the line from business casual into just "casual."  Here are some tips to keep in mind to help you achieve the balance.
Make sure your clothing is clean, wrinkle-free, and does not have any rips, missing buttons, or frayed hems.
Don't show too much skin and/or wear super-tight clothing.
Make sure your personal hygiene and style is on-point!  Is your hair clean, tidy, and styled in a professional manner?  Are your fingernails clean and cut?  Do you go overboard on your makeup, fragrance/cologne, fingernail color, or hair color?
Today's workforce – to varying degrees – wants you to be comfortable and to be yourself, so go ahead…. "Be yourself!"  Just be careful to present your "business self" and, for certain, avoid that "couch-potato, pair of sweats with a dirty T-shirt" look altogether!