The holidays are here and along with the responsibility we all carry, holiday office parties are at the top of the list. Feeling obligated to your boss or client to attend is sometimes daunting, but socializing is also an important aspect of doing business.
When attending said parties, it's also important to be dressed appropriately. The first step is to find out if this is a casual, work casual, cocktail, or formal party. And yes, there is a difference!
Casual Parties could easily be jeans, sneakers, and the obligatory holiday sweater, so it's fine to look cute but comfortable. Keep in mind, though, as casual is it may be, it's never appropriate to show up in anything that others would find offensive, so keep it clean and presentable because you are still with work colleagues and not college buddies.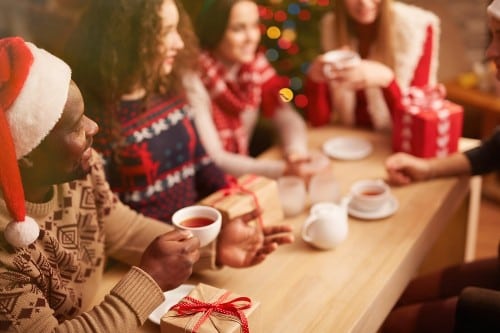 Work / Business Casual means you step it up a little. No need for suits necessarily, but a put-together-look that is fun and festive for the holiday, but not too casual. This can mean slacks and a nicer sweater or button-down, and for the ladies a nicer dress or slacks with a nice blouse. Work casual is generally only a little bit 'fancier' than your everyday business casual attire.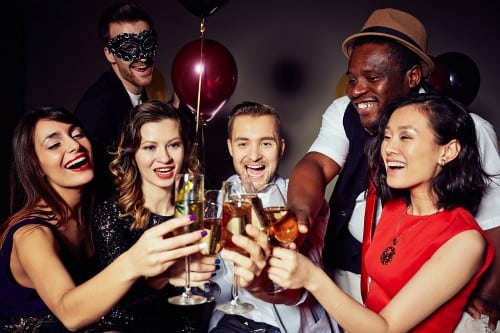 Cocktail Parties are a further step up. A dress, jumpsuit, slacks, suit, or sports jacket with some nice shoes, and maybe a little evening hairdo and accessories are safe bets. This is when you leave the work behind and get to have grown up fun time. Often you can bring a date to these events.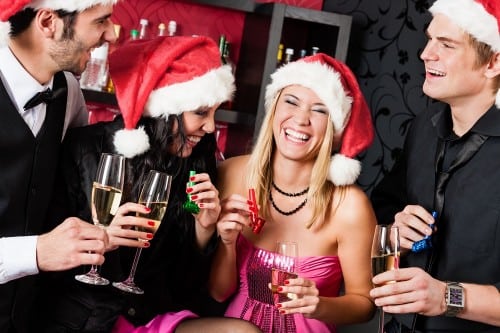 Formal Events are when you pull out all the stops. We all have our favorite little black dress or suit that we save for special occasions, or perhaps it's time to pick up something new. Either way, you want to dress to impress! If someone is spending the money, time, and effort into throwing a formal party, this is when you want to look your absolute best.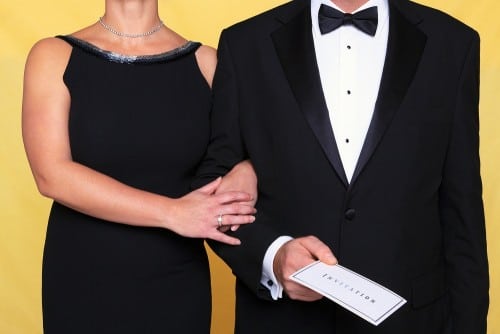 Looking and conducting yourself in the best possible manner is not only good for your business relationships, but also your personal ones. You never know who you might meet at these events, and you want to be remembered in a good light. That may mean that you may have to dress a touch more conservative than you would for your own party, or drink a bit less than if you were hanging out with friends. Though everyone deserves to let their hair down and have a good time, it's easy to go overboard, so the best way to keep your reputation intact is to remember that there is a time and a place for everything!