For the ninth consecutive year, Barrister Executive Suites was awarded The Signal's "Best Of" Santa Clarita Valley Award for Best Executive Suites & Offices. Readers of The Signal vote on businesses in various categories each year, and Barrister's Valencia location has consistently been recognized for excellence.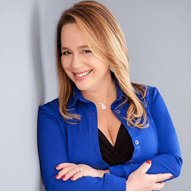 The Santa Clarita Valley area Suite Manager, Barbi Davis, was spotlighted in The Signal for her efforts in helping businesses with turnkey office space that is customized to fit a wide variety of business models. Barbi and her team work diligently to provide superior executive suite solutions to businesses, which is evident in the many awards they've collected over the years. Barbi has worked at Barrister for 25 years, and her dedication to the mission of Barrister is apparent in how she is constantly working to deliver the best experience for tenants in Valencia.
Barrister's Valencia office space location was established in 2004, and has quickly become one of Barrister's shining stars. Located in the  Valencia Gateway Office Park, the Summit at Valencia has convenient access to I-5 Freeway and Highway 126, just 10 minutes north of the San Fernando Valley and 30 miles north of Downtown Los Angeles. Tenants enjoy close proximity to Championship Golf Courses, Newhall Ranch and Valencia Town Center. These inspiring offices have lots of natural light, high ceilings, and come equipped with all of the amenities needed to run a business efficiently.
The onsite staff is friendly and professional, we're proud to receive so many compliments on our amazing Team. Clients also enjoy all of the included amenities such as conference rooms, employee lounge/break room, telephone & internet service, and free parking. This location also has a relaxing outdoor courtyard with ample seating and water feature, which is very popular with Tenants. It's a relaxing place to enjoy your lunch, or host a business networking mixer.
Learn more about this executive suite and other suites located throughout southern California on our executive office suite locations page.