Working near the beach is as great as it sounds and makes working in an office all day ten times more enjoyable. Occupying an office that is right on the beach does come with its pros and cons as any location would but, the pros do outweigh the cons.
Pros
1. The view is easily the best part about Barrister's Santa Monica Executive Suite (pictured above). It will be your motivation to get out of bed in the morning. Having a cup of coffee while looking out at the Pacific Ocean is a relaxing start to the workday. There is no better way to spend your break or lunch hour than by walking along the beach, listening to the waves, and smelling the ocean air.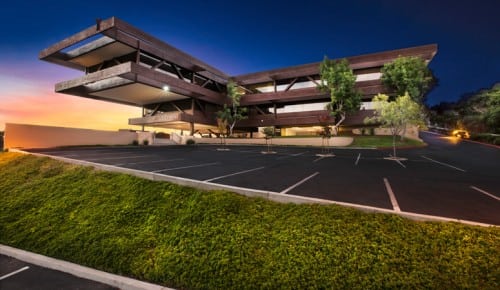 Explore San Diego Del Mar/Solana Beach Offices
2. Working near the beach also means there are countless interesting shops around the office. Whether you are looking for a delicious meal or a place to shop after work, these types of establishments are usually found within walking distance. At our Santa Monica Searise Office Tower, you can find a fantastic Farmer's Market close by.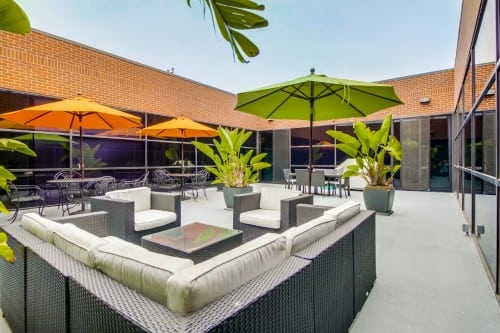 Explore Marina Del Rey Beach Offices
3. Along with the views, Barrister's two Santa Monica office buildings are conveniently located to serve your needs, and both offer easy access to the Santa Monica Freeway and Pacific Coast Highway. Both locations are also within proximity to Los Angeles International Airport, in the event you need to catch a flight near the office.
Cons
1. Working near the beach means that you may become distracted by the beauty. Finding yourself day dreaming as you watch the waves can have a stress relieving effect, but it can also cause your mind to wander away from the task at hand!
2. The tempting foods that can be found at the beach may derail your diet—thankfully, the beaches by our Santa Monica office have a diverse selection of culinary treats, so you can choose when to indulge in something outside your diet plan.
However you prefer to work—near the beach or not—browse Barrister Executive Suites locations to find the perfect spot for your next meeting or office space.