Working in Los Angeles is the pinnacle of success for countless dreamers in show-business. In an attempt to make it in the entertainment industry, many people have made this bustling city their home. However, daily life in downtown L.A. isn't for everyone. With the traffic and higher taxes in Los Angeles, businesses have sought out nearby areas to establish their business operations. Thus, the Burbank Media district was formed. Everyone from production studios, web developers, and all the support staff needed to run a renowned studio, work in the Burbank Media District, and for good reason.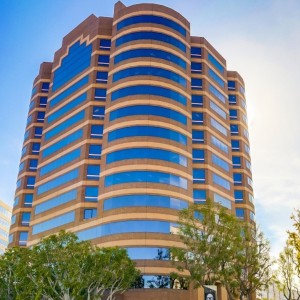 Establishing a business address in Burbank has so many benefits, and our recently renovated Burbank office suites have been updated to the excellent standards that our tenants have come to expect.  If you're curious about making the move to the Burbank Media District, here are just a few of the many reasons to take a tour of our offices soon:
Proximity to the Burbank Airport & Local Studios
Barrister's Burbank office space location is directly adjacent to the Warner Brothers main lot. This location has been home to thousands of writers, producers, developers and production companies that need space for a particular project or have "housekeeping" deals with one of the major studios in the area. The proximity to the studios is one of the major features that Burbank offers, with NBC, Disney, Universal and iHeart Radio close by. Musicians serenade Burbank, with local record companies like Sony Music, Atlantic Records, Elektra Records and Warner Brothers Music. Being just a seven-minute drive from the Burbank airport, our tenants love being in the middle of the action.
Restaurants
The Smoke House is an iconic restaurant in Burbank, California. For those who are unaware, the Smoke House sits beside the Warner Brothers lot and has had many television shows and movies filmed there. La La Land, Argo, The Office, and Scandal are just a few major productions that have scenes filmed at the Smoke House. It serves as a great place to have a lunch meeting with clients and business partners.
Grabbing a bite to eat for lunch at Whole Foods is great for those on-the-go. Whether you are headed to your next meeting or have afternoon plans, Whole Foods has a wide selection of foods to choose from, like salads, soups and sandwiches. If you are more of a sit-down and eat type of person, Whole Foods has that too. Within the store, there is a cocktail and wine bar, perfect for those casual lunch meetings.
If you are looking for a more formal, fine dining food experience, Castaway is a great choice. Overlooking the San Fernando Valley, Castaway was designed after the movie Castaway, starring Tom Hanks. Equipped with a full bar and brunch, dinner and dessert menus, Castaway provides the total fine dining experience.
Tax Advantage over Los Angeles
The City of Burbank is offering special business incentives for those who move out of Los Angeles and into Burbank. The most worthwhile incentive is businesses pay no city income tax. Additionally, there is no gross sales receipt tax, which can be huge for a growing business. Other incentives include rebates, recruitment and hiring assistance and a streamlined permitting process. Read more about these valuable incentives on their website.
Access to Public Transportation
The Metrolnk is easily accessible, just 3 miles away from the Burbank office location. Burbank also has its own bus service for commuters, known as the Burbank Bus, and the METRO bus is also available.
Real Estate in Burbank
Finding office space in the Burbank area can be competitive. The vacancy rate in the industrial market is now less than 1% and demand is only increasing. Due to this increase in demand, rental rates in the Burbank area have nearly tripled and are expected to continue increasing through this year. At Barrister, our Executive Suite concept keeps costs down, while providing convenient on-site amenities.
Check out our Burbank office space and contact us for more information: